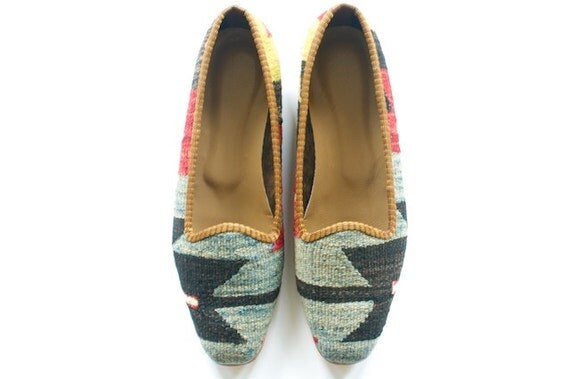 I must have Turkey on the brain, or its following me or something. Yesterday, I stumbled across these shoes made of old Turkish kilims on
Etsy
.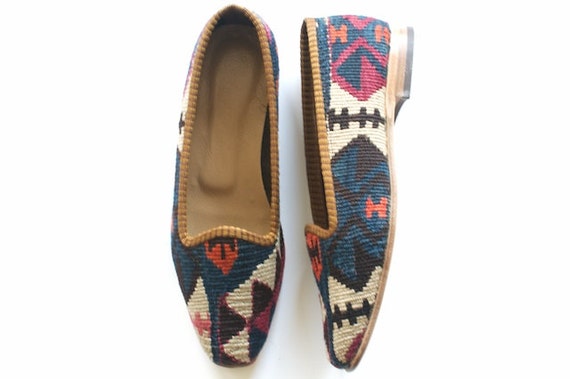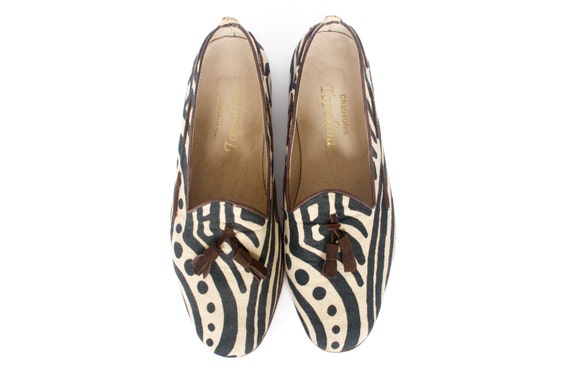 Aren't they so cool? I guess I'm a sucker for a kilim in any form. And shoes. So… There are a lot more to choose from in the shop. The top pair is in my size, and I think, my favorite.
If you're interested in exploring further; the shop is owned by a woman named Pia, who also runs a delightful blog,
A Style Manifesto
, about social responsibility in fashion (I love this lady already!). It's in Spanish, which I sadly can't read, but it sometimes has subtitles. The photos are worth it. She also has an online shop,
Pia & the Makers
, which sells items sourced from around the world. For further online crushing, check out her lovely
Instagram account
.